This is Why I'm Submitting my Office 2003 Word Tutorials for Your Review.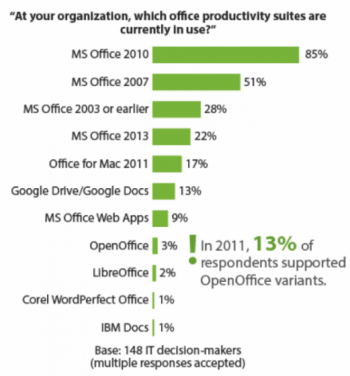 An article by Andy Patrizio on the website NetworkWorld.com states that "Microsoft Office 2003 is a bigger threat to Microsoft and Google docs.  Market research firm Forrester Research has just published a report that shows Microsoft has little to fear from the free office application suites gunning for Office's dominion, though the company will also have a devil of a time uprooting Office 2003."  Forrester Research did a survey of 155 clients and they found that 28% of their clients still used Office 2003 or earlier.  So I've decide to go into my archives and review and publish my old videos that I created about Microsoft Word 2003.
Here is a link to Andy's article (thanks Andy): http://www.networkworld.com/article/2225614/microsoft-subnet/office-2003-is-a-bigger-threat-to-microsoft-than-google-docs.html.
Learn Microsoft Word First: It Makes Everything Else Easier to Learn